Galveston Beach Camping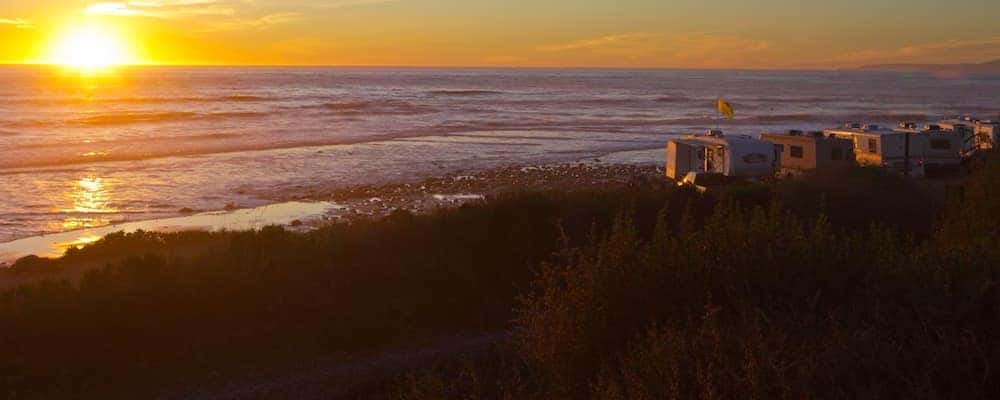 If you're looking to get away from Clear Lake and do something more adventurous with your Jeep Cherokee or spacious Jeep Grand Cherokee, how about hitting one of these Galveston Beach camping sites and take in the beauty of the water while you let the stress of the city fade away.
Galveston Island State Park
Just a short drive from Houston, Galveston Island State Park features both primitive campsites and those with electricity for those who need a little light. Sites have a maximum number of 8 people per site in the larger areas, but smaller groups are welcome. They offer weekly and monthly rates from November to February for the beachside Sites with fees starting at just $15 per night.
Jamaica Beach RV Park
If you want to hook a camper and tow it with your 2019 Ram 1500, you can take a short trip from Pearland to 17200 Termini San Luis Pass Rd, on Galveston Island and enjoy a little glamping at Jamaica Beach. The facility features a large outdoor pool, water park, free Wi-Fi, wheelchair access, a lazy river, self-serve laundry facilities, and of course a view of the Bay. Summer rates started just $41.50 Per night with weekly and monthly rates available. Ask about their discounts for good Sam, Trailer Life, Taco, military veterans, seniors, and AAA members.
Galveston Island RV resort
Just down the street from the Galveston Island RV resort is the perfect place to bring your furry new family member; the Galveston Island RV resort. The facility offers wide RV sites, paved roads, RV club events, birdwatch, fishing, pet-friendly sites, and of course access to the beach. Summer rates start at just $54 a night with special winter offers for monthly campers from September to May.
Quintana Beach County Park
If you prefer a less commercial facility, the Quintana Park could be ideal. This 52-acre beachfront park located at 330 5th St in Quintana, TX on the upper Gulf Coast features paid full-service RV campsites and self-contained cabins as well as restrooms, showers, and a meeting house complete with kitchen. Full RV hookup rates start at just $20 a night and cabins start at just $105 per night.
Arrange Your Camping Trip Near Houston
Getting away from League City and reconnecting with nature is easy with these camping options. Go now, and enjoy the winter winds lashing at the water, or wait until summer and explore the coast in your new vehicle from Big Star Chrysler Jeep Dodge Ram Fiat Clear Lake. If you're looking for more to do in Houston, check out our guide to the Houston Zoo, Houston farmers markets, or the Houston Museum of Fine Art.
More Things to do Houston
The Houston-area is full of attractions like the Galveston beaches, the Houston Zoo, and escape rooms, but what if you want something a little different? If you're in the mood to explore centuries of beauty, then the Museum of Fine Arts in Houston displays breathtaking works of art from around the world. It's no secret that this…

Pearland area revelers have a wide range of holiday events available to enjoy in Houston for 2018, from the bright and bold to the subdued and tasteful. Below we round up a list of our favorite events suitable for the whole family. Pick one event, or try to see them all and make your holidays…

If you're looking to get away from Clear Lake and do something more adventurous with your Jeep Cherokee or spacious Jeep Grand Cherokee, how about hitting one of these Galveston Beach camping sites and take in the beauty of the water while you let the stress of the city fade away. Galveston Island State Park Just a…