How to Lift a Truck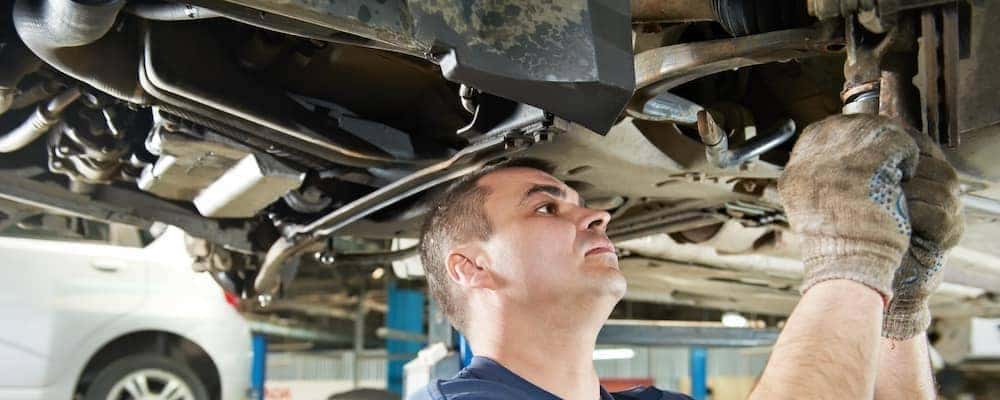 Clear Lake off-roaders know that for the best performance – and unbeatable styling – nothing beats a lifted RAM 1500. There are many ways to lift your truck – the right one will depend on how you plan to use it and your budget. Below we cover two of the most common types of lifts, and the steps you should follow if you don't plan on coming to a body shop for help.
Which is Better – Body or Suspension Lift?
Two of the most common choices around Houston are body and suspension lifts. Both have pros and cons:
Body Lifts: These types of lifts are the least expensive and the easiest to install yourself. A body lift increases the truck's ride height without changing the suspension, making them a good choice for light off-roading and adding a touch of style. These kits cannot be installed in vehicles with a unibody construction, such as the Jeep Cherokee.
Suspension Lifts: For Pearland drivers searching for maximum lift, either for appearance enhancement or to survive on rugged terrain, a suspension lift is ideal. These lifts allow you to add beefier off-road tires and heavier suspension components but do come at a higher cost.
While most advanced League City shade-tree mechanics can manage the installation of a body lift kit with the proper tools. Suspension lifts, particularly longarm kits, can require extensive modification to the vehicle and should only be installed by a skilled professional.
How High Can You Lift a Truck?
The height of your lift is dependent on your vehicle, the type of lift you choose, and the state where you reside. Drivers living in Deer Park could find that a certain high lift is fine while driving across the state line to Louisiana could get you in trouble.
According to Texas.gov, the maximum height of your vehicle can be no more than 14 feet in total. The height of the bumper is not specified, but the headlamps should be no more than 54 inches and not less than 24 inches from the ground. Tail lamps must be no more than 72 inches and no less than 15 inches from the ground. Reflectors, if your vehicle has them, should be no higher than 60 inches and no less than 15 inches from the ground.  All measurements should be taken when the vehicle is empty and not loaded.
Lifting a Truck Pros and Cons
Before you decide to lift your truck, it's important to understand some of the pros and cons of driving a lifted vehicle.
Pros of Lifted Trucks
Visibility: You get to see more of the Clear Lake road when you're driving a lifted truck.
Larger Tires: You're able to attach larger tires to a lifted truck to get more traction off road or in snow.
Towing: It's easier to tow heavier loads with a lifted truck since your truck won't be as at high of risk of bottoming out.
Cons of Lifted Trucks
Handling: Lifting a truck impacts the truck's center of gravity, which can affect how it handles.
Gas Mileage: You might lose a bit of efficiency with larger tires on a lifted truck.
Warranty: Be warned that customizing your vehicle could mean voiding your warranty with the manufacturer – please consult with us for more information on this.
More from Big Star CJDR
To learn more about how to lift your truck, and what's the best lift kit based on your needs, contact the parts and service department at Big Star CJDR, or save yourself some time and check out our pre-owned trucks already set up and ready to play. You can also learn more about other truck options, such as whether diesel vs. gas trucks are better, as well as trucks available Big Star Chrysler Jeep Dodge Ram Fiat Clear Lake, including 2020 Jeep Gladiator towing and Gladiator pricing!